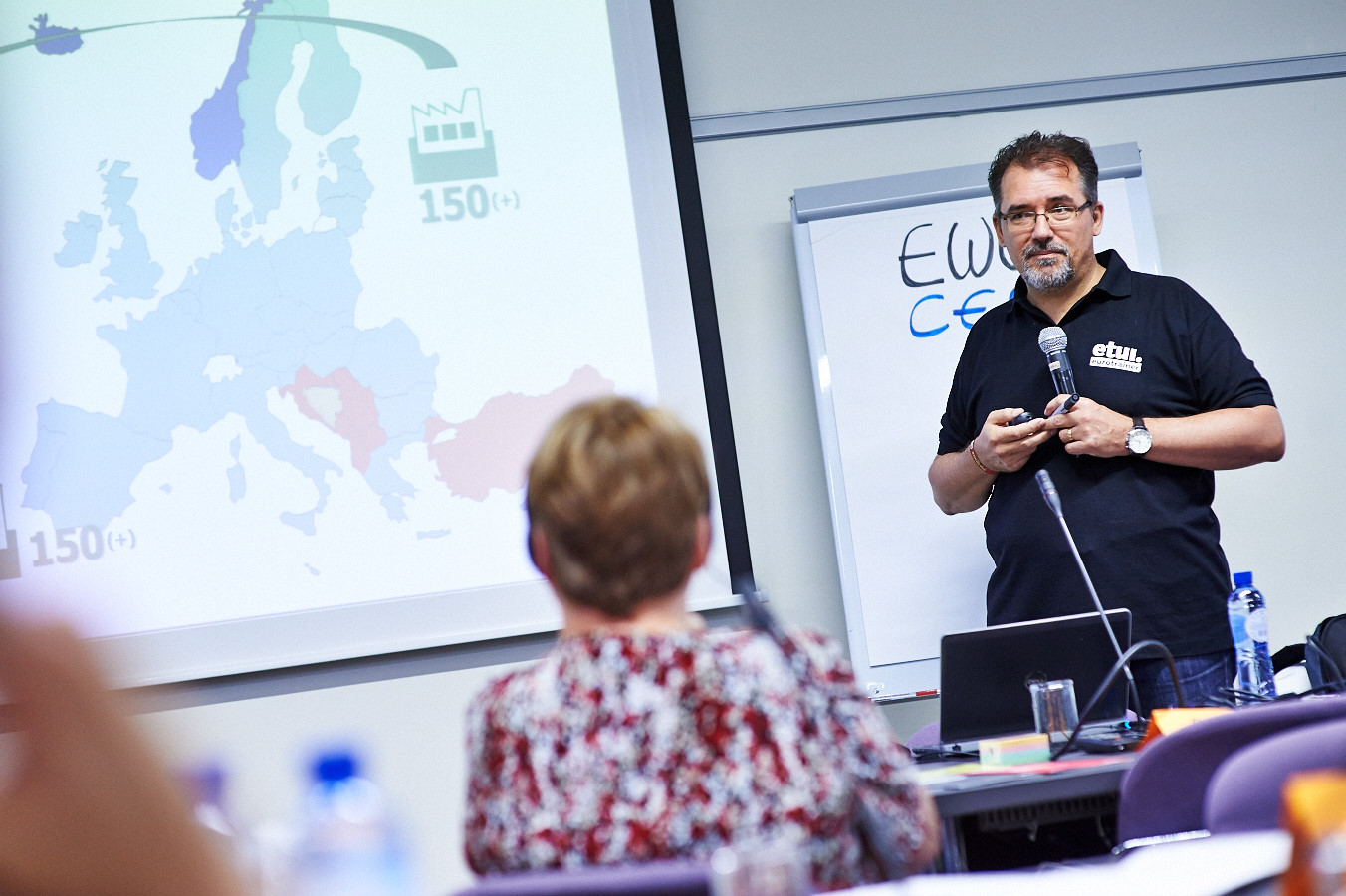 The ETUI EWC team has developed online learning providing e-learning tools for EWCs member as well as online English courses. Since the outbreak of Covid-19, webinars have substituted the traditional face-to-face training. The ETUI EWC Team has thus acquired robust experience in delivering online webinars and training.
E-learning
Since 2017, the ETUI runs online learning addressed to worker representatives who are considering the establishment of a European Works Council in their company, newly elected members of a Special Negotiating Body or an existing EWC, and union officials supporting their members in multinational companies. Contents are enriched continuously with updated resources and material. To broaden the outreach, online courses are provided in different languages.
In addition, we also offer online English courses, that specifically focus on the vocabulary and the domains (including workers' participation) that are particularly relevant to trade unionists.
All open courses and related information are published on the ETUI's website.
Webinars
The ETUI EWC team is currently offering a broad spectrum of online EWC training seminars (webinars), supplementing standard face-to-face training in the current extraordinary circumstances.
This online offer is fully aligned with European Trade Unions Federation recommendations on online trainings and videoconferencing as ETUI EWC Training strongly believes that face-to-face meetings are the norm to build up effective SNB, EWC and SE-WC, communication and team spirit between delegates.
At the same time, we don't want the EWC world to stay behind the technological revolution that is currently happening. As a result, we offer the same range of training topics in both formats to choose: Face-to-face (see Training section) or online (with simultaneous interpretation).